Apprenticeship
TRAINING
At Kitchens for Good we believe everyone deserves a chance to succeed. We offer Apprenticeship training in Culinary Arts, Baking, and Hospitality that are designed to help individuals facing barriers to employment gain the skills needed to create sustainable careers. Our tuition-free California state-certified Apprenticeship training programs provide hands-on training and expert instruction from experienced chefs.
As an Apprentice, you will learn valuable skills and receive the support and resources needed to launch a sustainable career in the industry. So why wait? Join us and start your Apprenticeship journey today.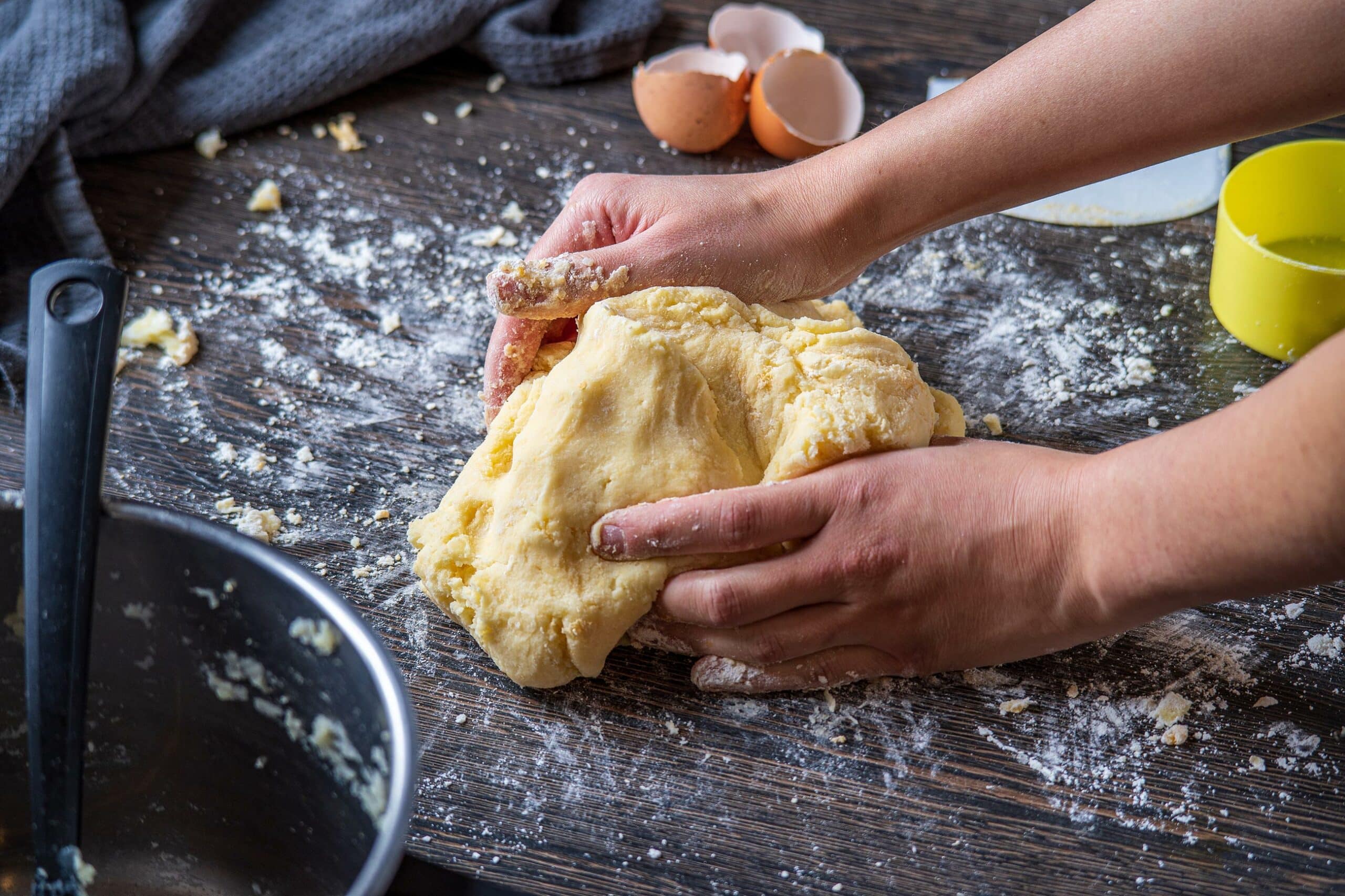 Baking
Launch your dream career by gaining the foundation to succeed in the baking industry.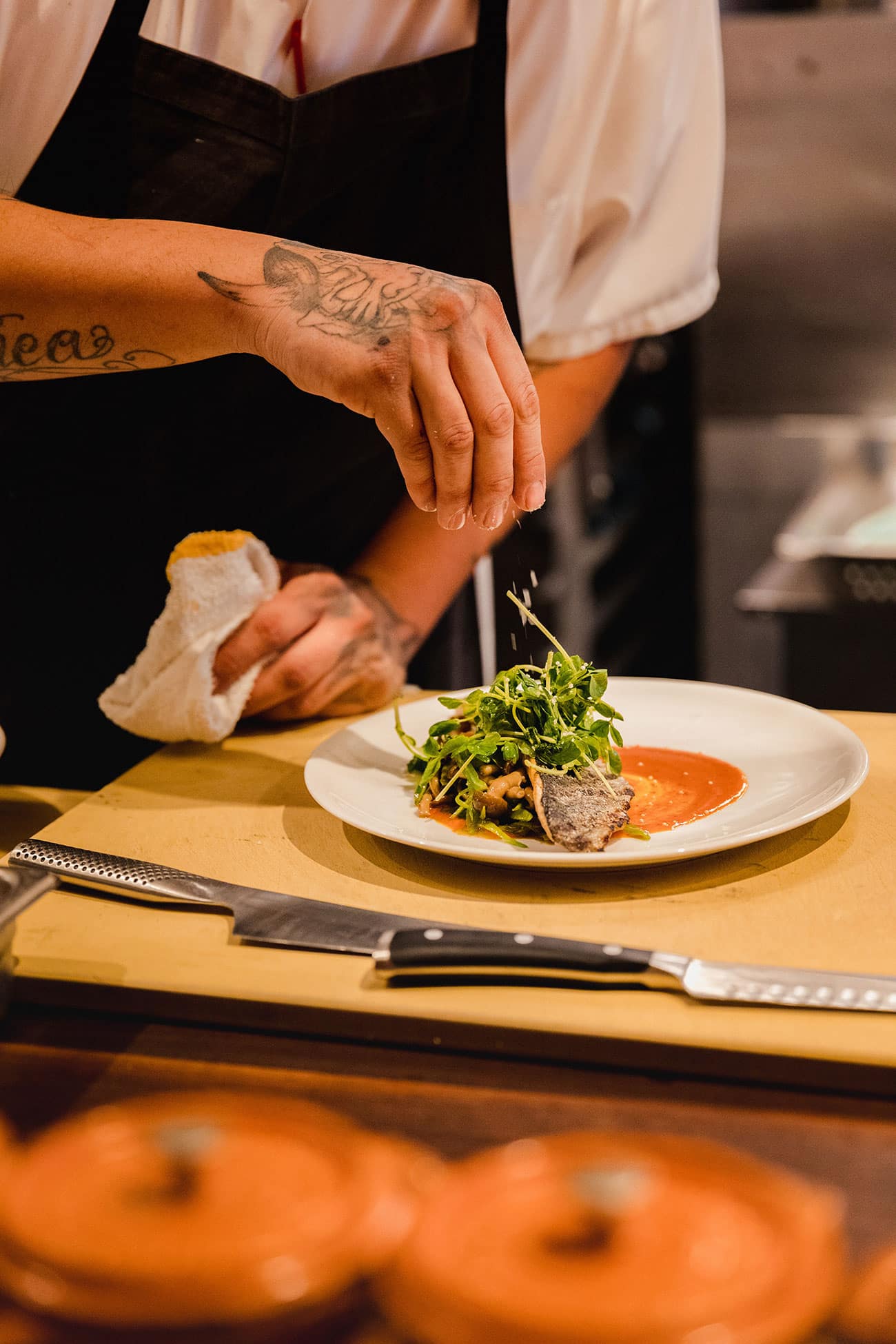 Culinary
Begin your culinary journey, learning the skills you need to excel in a professional kitchen.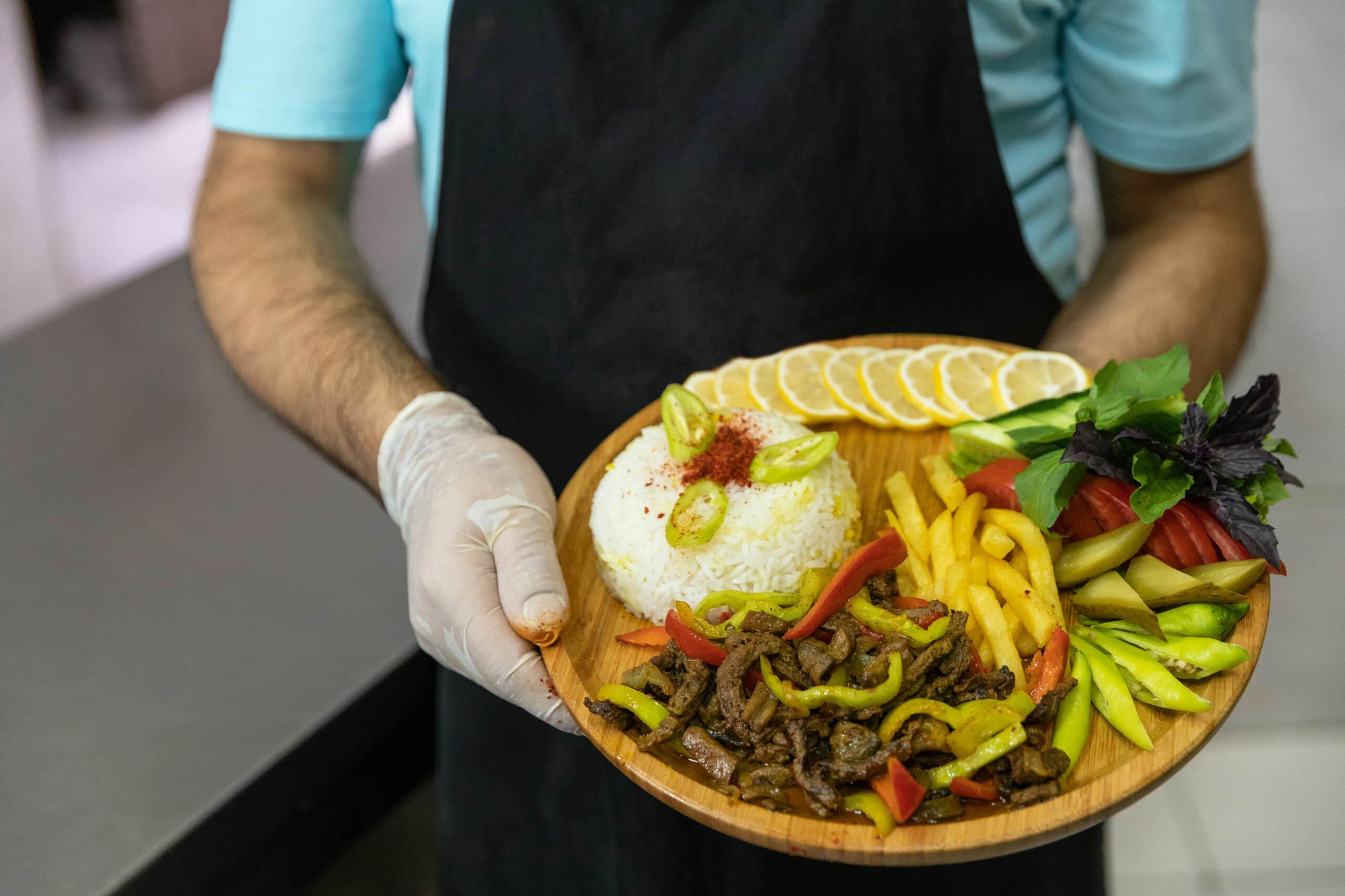 Hospitality
Learn the skills needed to launch your career in hospitality and food service management.
Apprenticeship Training
PROCESS
Apply
Fill out a quick application and join us for an in-person tryout.
Apprenticeship Training
10 weeks (360 Hours) – You'll attend full-time, free job training covering culinary, baking, or front-of-house techniques. The Apprenticeship training also covers essential career skills such as effective communication, résumé writing, and interviewing techniques. Kitchens for Good provides a weekly stipend, transportation support, and individual case management to help you stay on track to complete the program.
On-The-Job Training
10-12 months – After completing the skills training and demonstrating proficiency in all the required competencies, you'll be placed into paid on-the-job training with Employer Partners. Kitchens for Good staff check in with Apprentices monthly to provide ongoing coaching to ensure you remain employed, your wages increase, and you take advantage of opportunities for career advancement.
Earn your Apprenticeship Certificate
Once you complete 10 months of On-the Job-Training as an apprentice, and have mustered the required competencies, you receive an Apprenticeship Certificate from the State of California, a well-regarded accreditation that improves employability and earning potential.
Eligibility Requirements
Must be at least 18 years old.
Eligible for employment in the U.S.A.
Meet the criteria of being either unemployed or underemployed, with a barrier to employment (history of incarceration, homelessness, foster care, mental health challenges, or substance abuse).
Be available to be in class from 9:00am to 4:00pm, Monday through Friday for 10-11 weeks. Apprentices in the Hospitality track will occasionally have class on Saturday or Sunday.
Not currently enrolled in any other Kitchens for Good Apprenticeship Program.
Able to work and complete on-the-job training requirements with an employer partner for at least 10 months.
Be open to a background check and not have any outstanding arrest warrants.
Benefits of Our
Apprenticeship Training
Tuition-free, hands-on Apprenticeship training from industry professionals
Weekly stipends during skills training
Transportation support
Uniforms and tools needed to perform professionally
Food handlers' certificate
Paid on-the-job training with an employer partner
12 months of career coaching and customized support services
A career with starting compensation well above minimum wage + benefits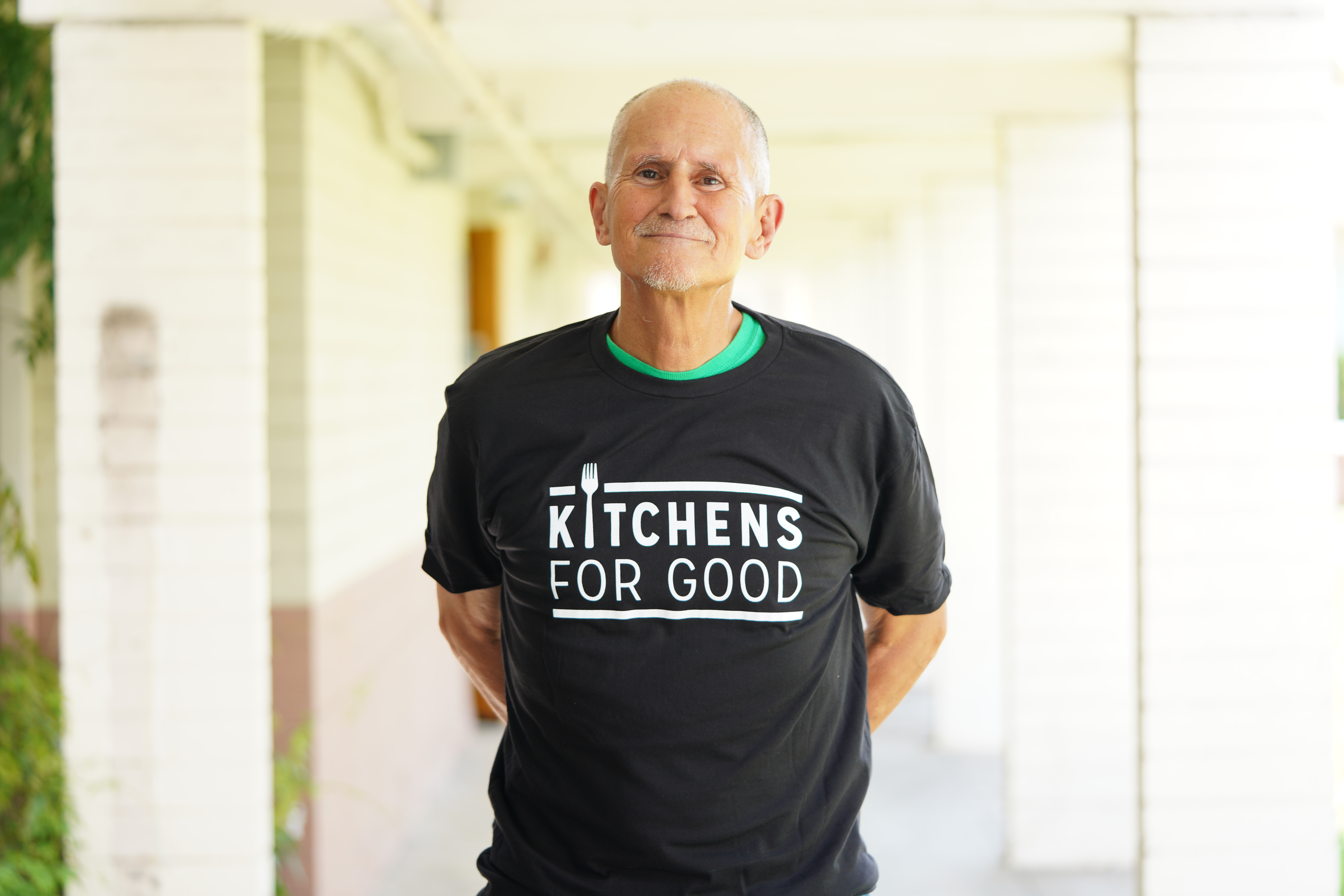 Where You Could Work
We have excellent relationships with top-quality San Diego restaurants, hotels, resorts, and other venues. At Kitchens for Good we have developed true partnerships to ensure you get top-notch jobs, in supportive environments, and earn top dollar for every position.
Testimonials
Apprentice Annahlisa Class 27
Kitchens for Good has given me confidence—the ability to believe in myself and the endurance to believe in myself. It's given me so much grace as well as knowledge and taken away my fears.
Apprentice Emmy Class 26
Since the moment I was accepted into the KFG program, the outpouring of support I have received has been by far outmatched by anything I ever expected.
Apprenticeship Training
FAQ
An Apprenticeship is a combination of classroom and technical instruction and related on-the-job training which takes place under the supervision of an experienced professional. This allows individuals to learn all the important aspects of a skilled occupation.
During the first 10 weeks of training, Apprentices are provided a daily training stipend (paid weekly). After the 10 weeks of training is completed, Apprentices are placed with one of our Employer Partners and paid at an hourly rate during the on-the-job training. The hourly rate is determined by the employer with whom you are working.
Kitchens for Good's Apprenticeship programs are tuition-free. As mentioned above, Apprentices also receive a daily stipend (paid weekly) during the 10-week training period. Apprentices also receive transportation assistance (bus pass or gas card) and free breakfast and lunch on on-site training days.
Culinary/Baking: Monday-Friday, 9am-4pm
Hospitality (front-of-house): Monday-Friday, 9am-4pm for the majority of the program. For 2-4 weeks, the schedule shifts to Tuesday-Friday + Saturday OR Sunday – 9am-4pm
All programs: Short Days on Wednesdays – 8:30am-12:30pm
Apprenticeships are a proven approach for preparing workers for jobs while meeting the needs of businesses for a skilled workforce. It is an "earn while you learn" model that combines job-related instruction, designed so that students achieve skill competencies according to national standards, with on-the-job training. The model also involves progressive increases in Apprentices' skills and wages.

Middle-skill jobs, which require education beyond high school but not a four-year degree, make up the largest part of the labor market in the United States and in California. Many industries are often unable to find enough sufficiently trained workers to fill these jobs. Apprenticeships are a flexible training strategy that can be customized to meet the needs of both workers and employers.
No, Kitchens for Good offers the course as part of the initial 10-week training. If you pass the test, you will receive a San Diego County Food Handlers Card. You do not need to purchase the training on your own.
No, they are separate state-certified Apprenticeship programs, and you are only able to participate in one Apprenticeship at a time. Once you have completed one of the 12-month Apprenticeships and have worked for one additional year, then you can apply for a second Apprenticeship.
Apply Online or submit a hard copy application
Attend a Try Out (Info Session, Group Interview, Kitchen Activity)
Background Check
Acceptance
Individual Intake Appointment
Start Classes