Employer
PARTNERS
Looking for reliable, skilled, and driven professionals for your team? Kitchens for Good has the solution for employers across San Diego.

Our Apprenticeship program provides individuals with the skills needed to thrive in careers in the culinary, hospitality, and baking industries. Through hands-on technical training and workforce readiness instruction, Apprentices gain experience to flourish in on-the-job training and advance their new careers.
Kitchens for Good
Employer Partners
We are proud to partner with esteemed businesses in San Diego that share our commitment to transforming lives. Our partnerships with these organizations allow us to provide our Apprentices with unparalleled opportunities to learn, grow and develop in the culinary and hospitality industry. Our Employer Partners understand the value of investing in the future of our community and we are grateful for their support in providing high-quality training and opportunities to our Apprentices. We are proud to be working alongside these remarkable businesses and thank them for their dedication to making a positive impact.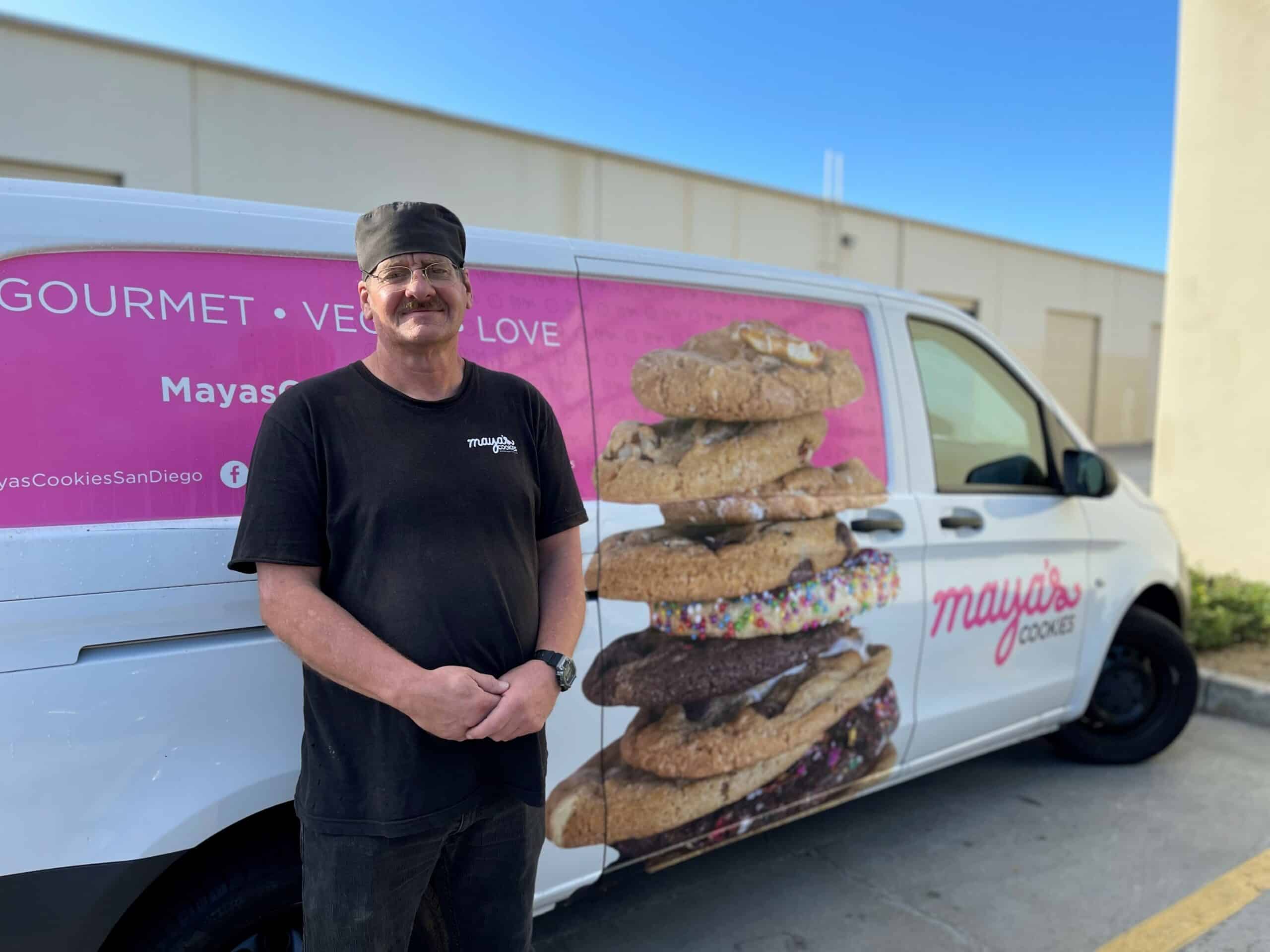 Testimonials
Hotel Del Coronado
The KFG team and their program is very well managed and executed. It sets up their students with real skills that have value to us as an employer and let their students become valued team members at the Hotel Del. In addition, the KFG team provides great support to their students and are genuinely interested in their professional and personal success.
The Dana on Mission Bay
The benefits we receive from working with this organization are fantastic. The students are well trained, passionate, and excited to work in the kitchen. Staffing has never been more difficult for the hospitality industry and to have access to cooks and future chefs who are as ambitious as KFG students is truly special. It is an added bonus for us here at The Dana that we get to contribute to the future of these students in such a positive way
Island Palms Hotel in Mission Bay | Bartell Hotels
Kitchens for good has put out consistently solid apprentices that are ready for the work place in this ever changing industry, they have listened to feedback and adjusted their training courses to fit the needs of their employer partners. They also offer additional training during the apprenticeship period if one of the apprentices really need to focus on a certain area.
How we prepare Apprentices for the workplace
We ensure every Apprentice is committed and prepared for success. Each Apprentice is vetted through a thorough application, interview, and industry-focused training process. To prepare Apprentices to succeed at your organization, we equip them with 360 hours of professional skill training and assessments. This includes:
Competency-based technical skills training – Our experienced culinary, baking, and hospitality instructors are dedicated to providing Apprentices the tools they need to build a sustainable career.
Workplace readiness instruction – Career coaches run workplace readiness classes during the Apprentices' training on campus and provide on-going support during their on-the-job training.
Accredited certifications – each apprentice receives a Rouxbe membership to complement the hands-on technical training from our expert instructors. Rouxbe is a certified online learning platform. The dashboard has been customized for Kitchens for Good Apprentices and after completion of each course, they are awarded a certificate.
Our Apprentices are individuals who:
Have voluntarily chosen to be educated in their fields
Show dedication and discipline to complete skills training – despite obstacles that may have made it difficult to do so
Demonstrate the ability to be coachable
Learn how to work collaboratively and as part of a team
Are extremely grateful for the opportunities presented to them
Why Hire an Apprentice?
Employer partnerships are a dynamic collaboration with Kitchens for Good. Our team will:
recruit and screen motivated individuals
provide industry-informed training
assess proficiencies
match Apprentices and employers based on scheduling availability, skill sets, and employer needs.
Free of cost to employers, Kitchens for Good provides ongoing support during the next 17 months of employment as Apprentices complete their on-the-job training hours.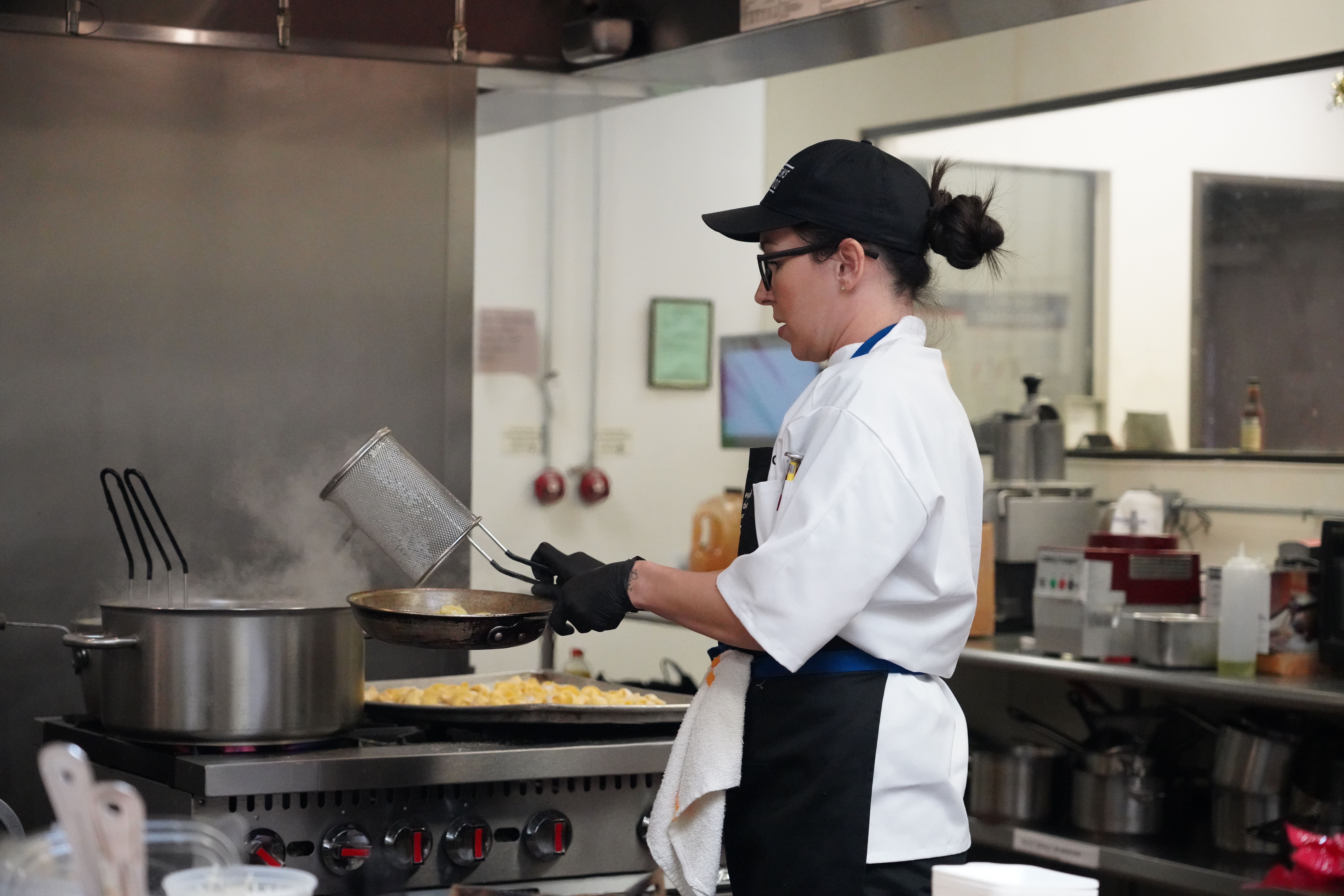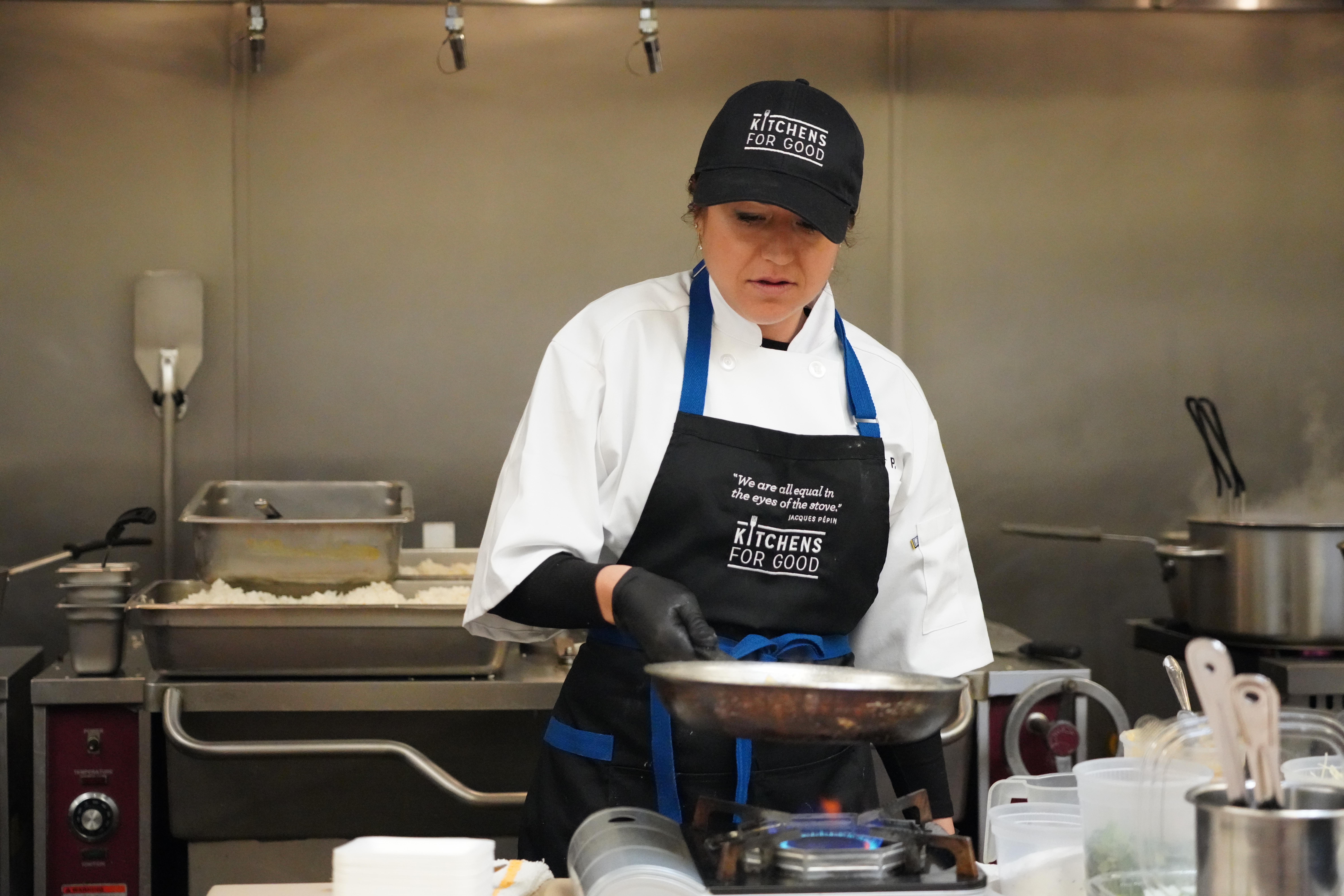 Benefits of Hiring an Apprentice:
When you hire an apprentice, you're getting a trained professional. Among the benefits are:
Reduced Turnover– Apprenticeship programs are proven to reduce turnover rates and lower the cost of recruitment. With costly back-of-house recruitment cited as the greatest challenge that restaurant owners face (National Restaurant Association Survey 2018), an Apprenticeship offers a clear solution with a stable, reliable pipeline of qualified workers.

Ongoing Support– Our Career Services team is a phone call away to facilitate continued coaching and professional development on any identified behavior or performance issues. We schedule in-person visits to collaborate on assessments and ensure the Apprentice is meeting or exceeding all required expectations.

Higher Productivity and Quality– Apprentices are well trained and assessed on industry proficiencies, food safety practices, and professional workplace behavior.