Baking
APPRENTICESHIPS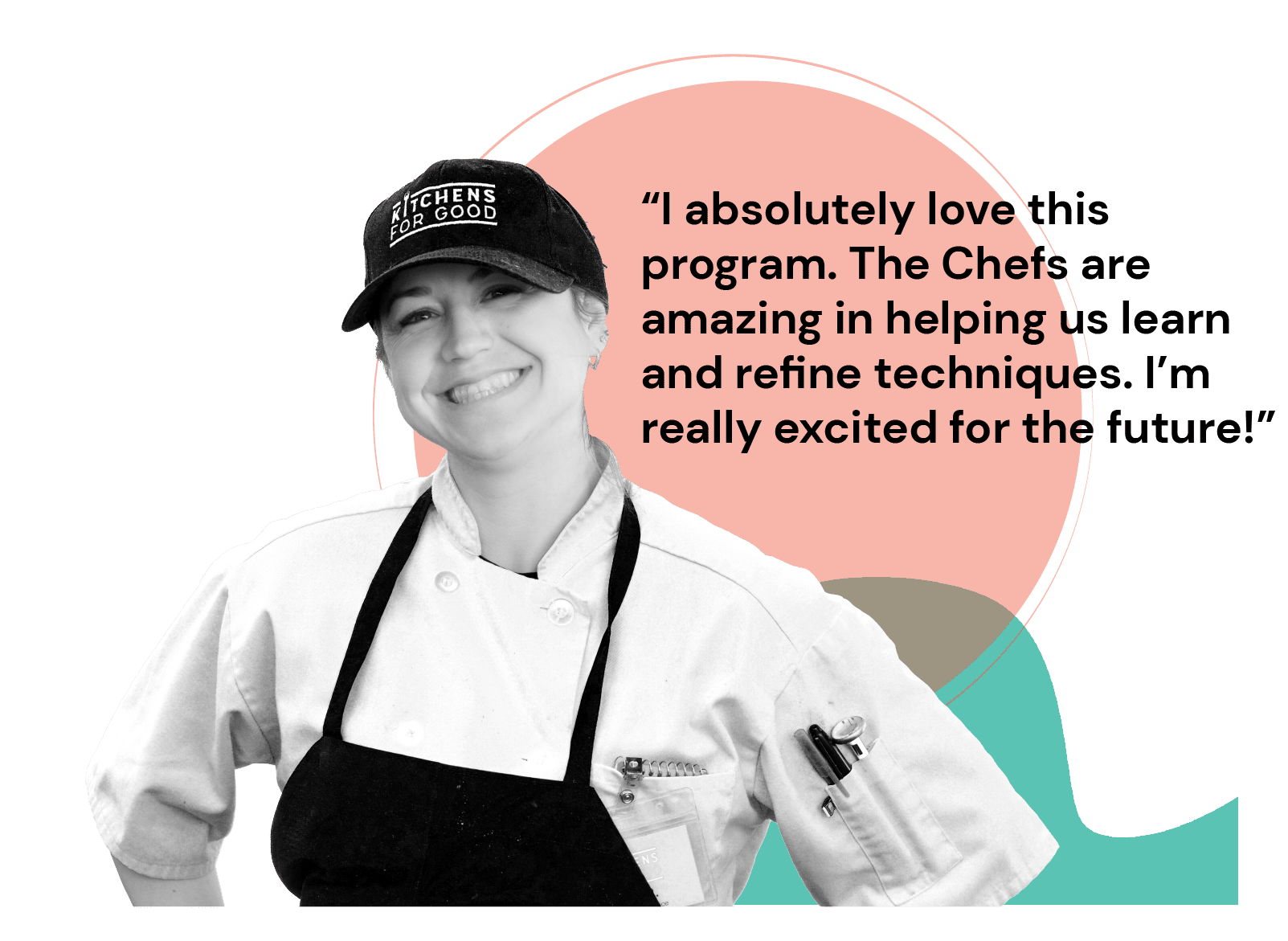 Prepare for your dream job with a Baking Apprenticeship. Learn to create memorable dessert experiences through pastry and baking artistry. With our California state-certified Baking Apprenticeship, you'll receive expert training from experienced pastry chefs learning everything from mixing methods to creative cake decoration. Learn essential techniques and presentation methods to launch your career as a professional baker or pastry chef.
Baking Apprenticeship Details
Kitchens for Good provides a supportive, welcoming environment to help you build a sustainable career. We offer free education, weekly stipends, and transportation support. During the program, you'll develop technical skills and receive career readiness instruction, ongoing case management support and career coaching so you're ready to excel in your new career.
Applicants must complete a short application and participate in an in person try-out to determine eligibility. No experience necessary. Learn more about the Apprenticeship Programs and read the FAQ for more information.
Benefits of Being a Baking Apprentice
Tuition-free, hands-on training from industry professionals
Weekly stipends during skills training
Transportation support
Uniforms and tools needed to perform professionally
Food handlers' certificate
Paid on-the-job training with an employer partner
12 months of career coaching and customized support services
A career with starting compensation well above minimum wage and benefits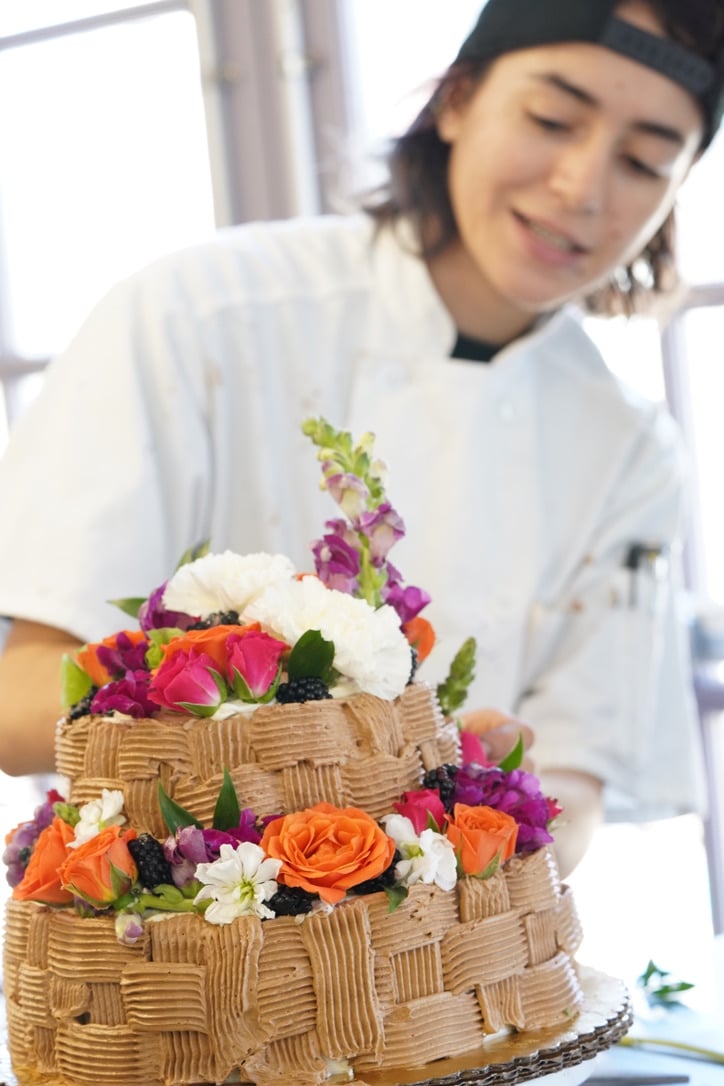 What you will
LEARN
Bakeshop Math
Basic Decorating
Breads and Dough
Cookies and Cake
Making Custards and Creams
Egg-based Desserts
Fats, Cholesterol and Dairy
Kitchen Equipment Identification and Use
Kitchen Safety
Mixing Methods

Overview of Types of Diets and Allergies
Pastry Dough
Pies and Tarts
Reading Nutrition Labels
Sanitation and Hygiene
Scaling and Measuring Ingredients
Sugar Cookery
Sugar Syrups, Glazes, Fudge and Caramel
Techniques for Fruit-Based Desserts
Types of Grains and Fiber
Teamwork
Communication techniques
Conflict resolution
Stress management
Financial literacy
Employee rights
Resume writing
Job searching 101
Networking
Interviewing techniques
Campus
LOCATION
Address:
The Bakery
2474, San Diego Ave,
San Diego, CA, 92110